All aboard the Golden Hinde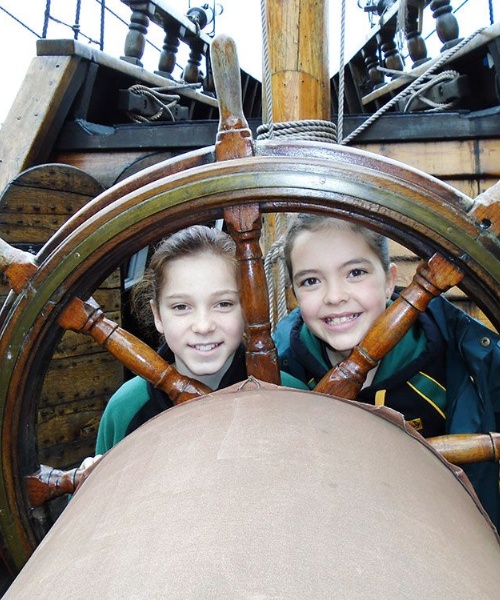 Children in Forms 1 and 2 (Years 5 and 6) visited the Golden Hinde, the Tudor galleon captained by Sir Francis Drake. This fascinating trip was part of their topic this term – Travel and Treason.
Having learned about the six wives of Henry VIII, the break with Rome and the dissolution of the monasteries, the children are now exploring Elizabethan England, charting some of the journeys of the Tudor explorers.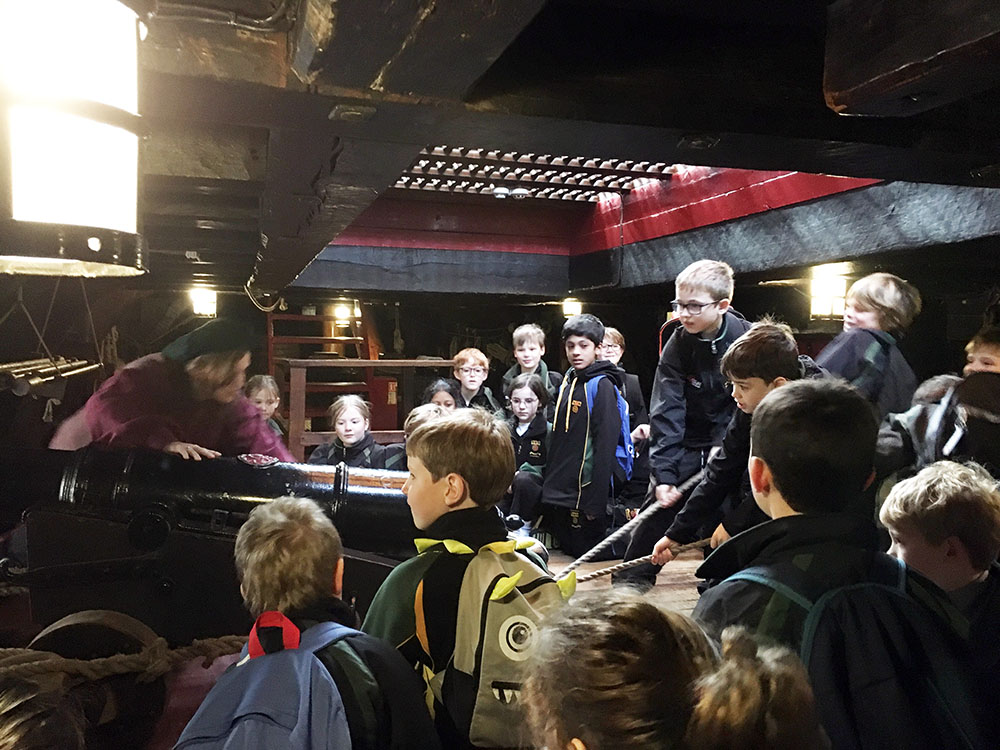 On board the Golden Hinde, the children learned about Drake's circumnavigation of the globe, how the Golden Hinde was sailed, and heard many details about life at sea. Following in the footsteps of Sir Francis Drake, and Queen Elizabeth I herself, the trip brought their learning to life.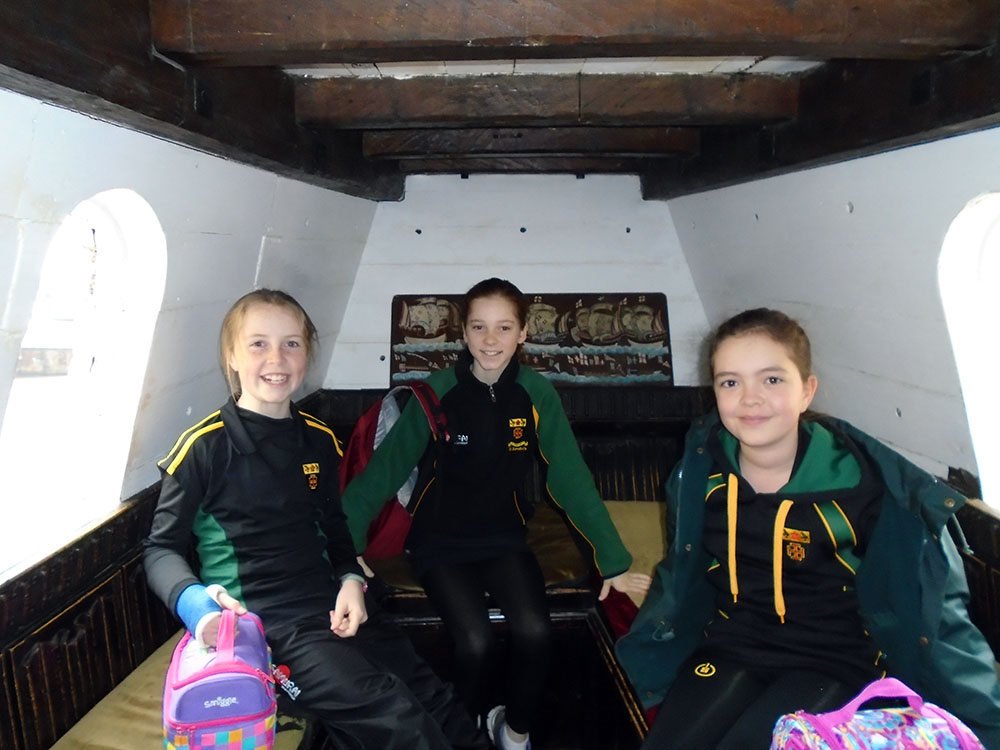 Here are some of their observations:
"I was amazed at how big the Golden Hinde was, I didn't realise Tudor ships were so big."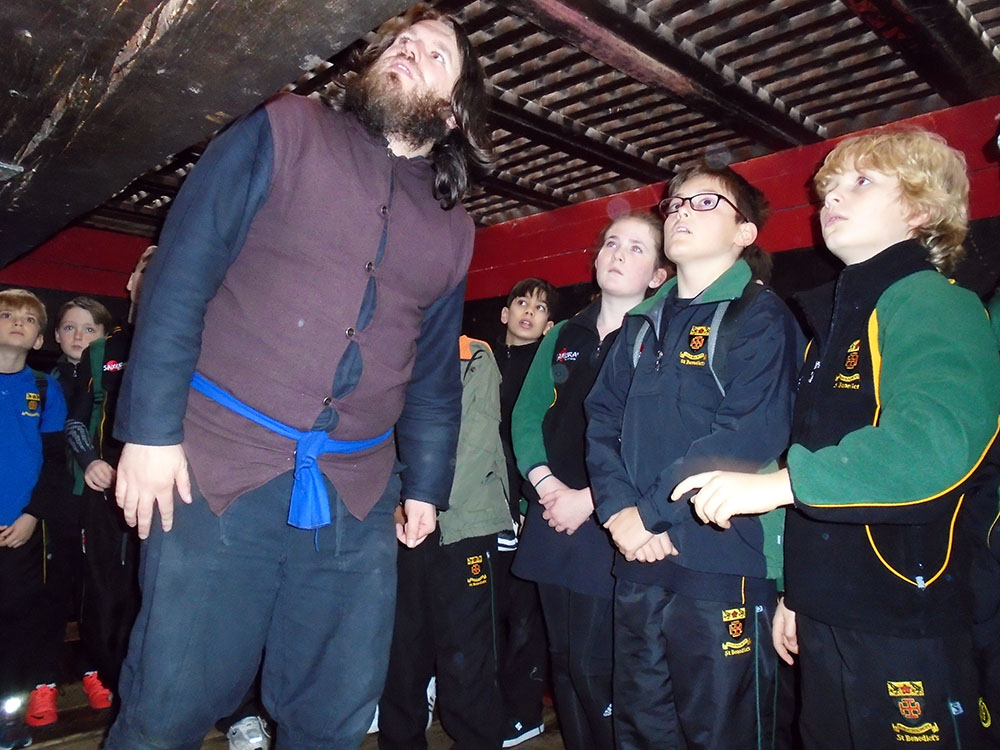 "It was very interesting learning about the battles Francis Drake had with the Spanish."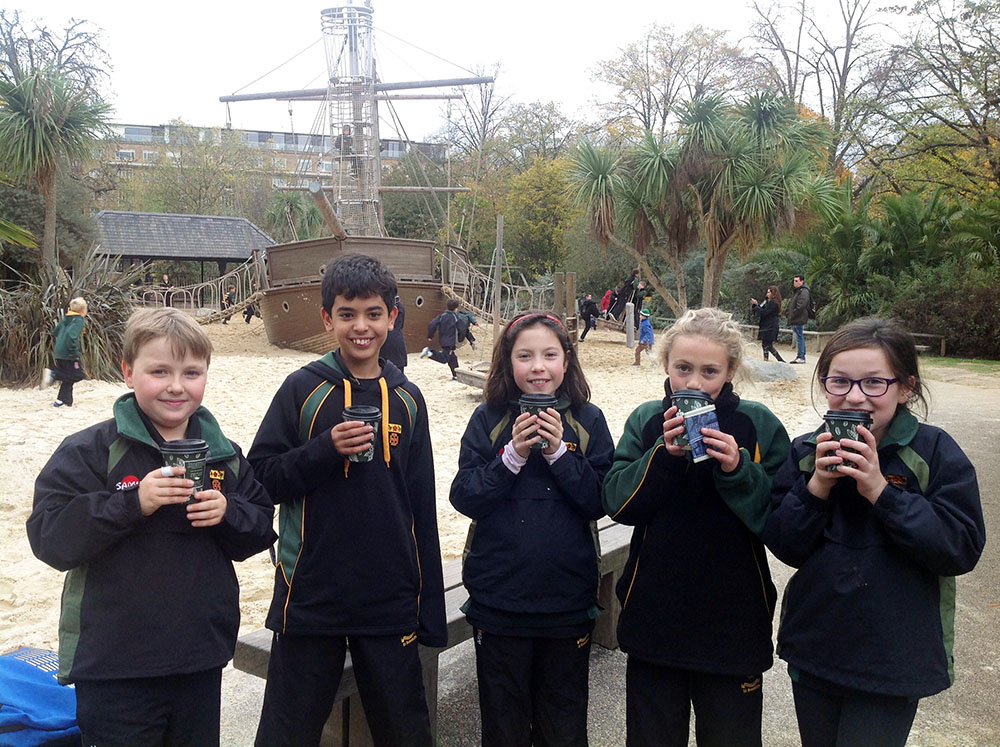 "It was interesting learning all the facts about the punishments, such as putting your hand against the wood and having to stand there for 4 hours."