'Show Time' raises £5,570 for Cancer Research UK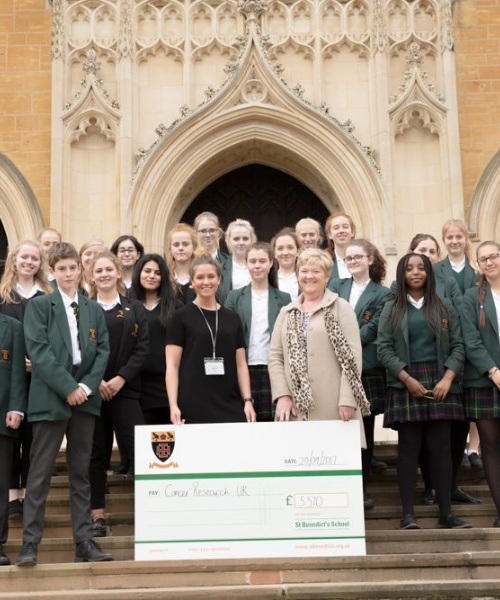 A cheque for £5,570 was presented to Cancer Research UK representative, Stephanie Maddox, on Wednesday, September 20th. The money was raised by St Benedict's talented singers, who took to the stage at the end of the Summer Term to perform songs from musicals.
Ms Maddox thanked the School for their generous efforts in raising this impressive sum, and explained how Cancer Research UK has saved millions of lives by discovering new ways to prevent, diagnose and treat cancer. Over the past century, she said, researchers have made consistent progress in the fight against cancer, and survival has doubled over the past 40 years.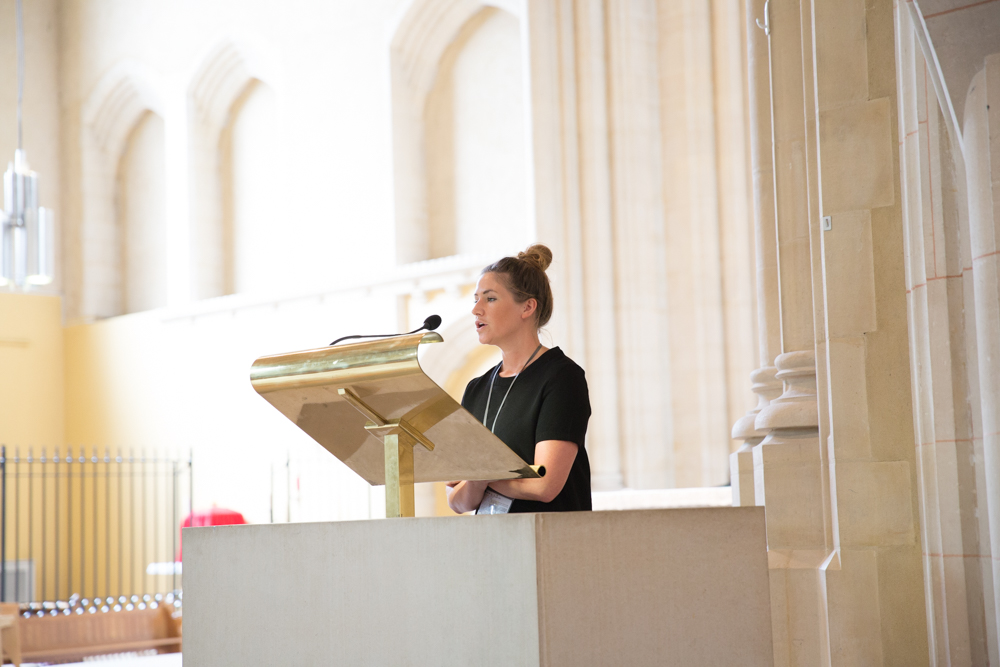 'Show Time' was an evening of stunning performances given by a cast of over 70 pupils. The programme included songs and scenes from West Side Story, Oliver, Chicago, Sweeny Todd, My Fair Lady, Wicked, Annie and Les Miserables. As well as current pupils, several talented former students returned to St Benedict's from university and drama school to take part. Many pupils and staff also contributed to the set design, stage management, choreography, lighting, and played in the band – all directed by the Head of Drama, Mrs Ravenscroft.
'Show Time'