Oh! What a lovely war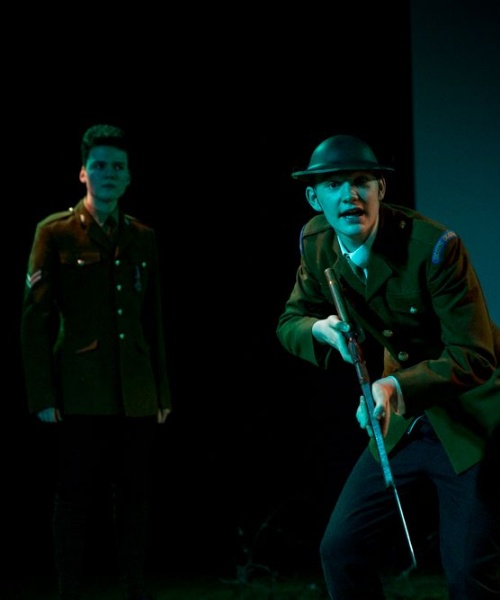 All the heavy-duty irony of Oh! What a Lovely War was brought vividly to life in the latest St Benedict's production.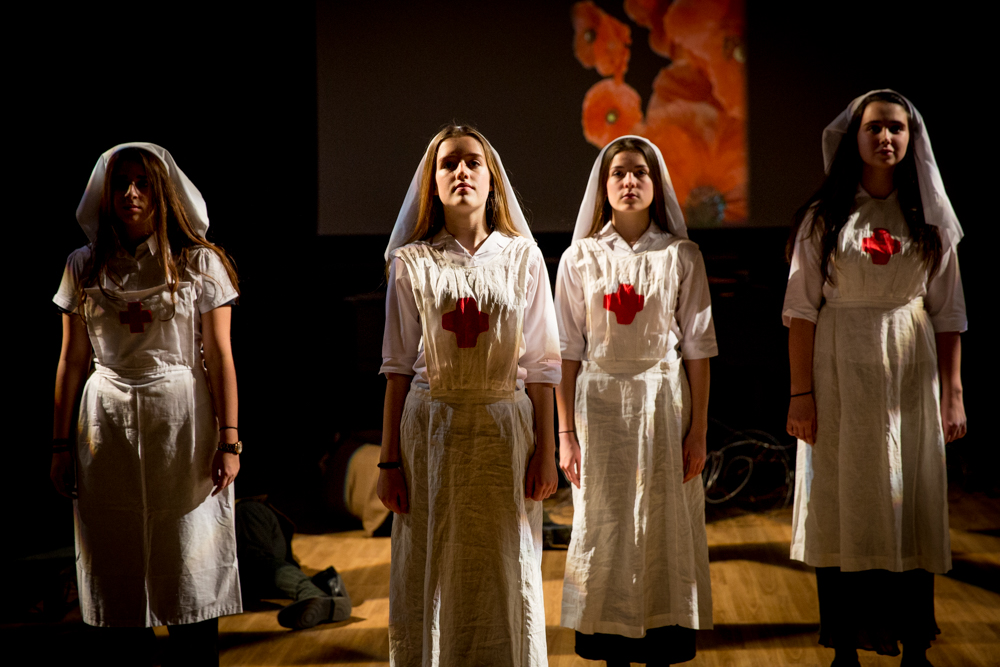 This theatrical chronicle of the horrors of the First World War is told through songs, short episodic scenes and documents of the period. The talented cast rose to the challenge of balancing irony and bitter truths with music-hall comedy and singing.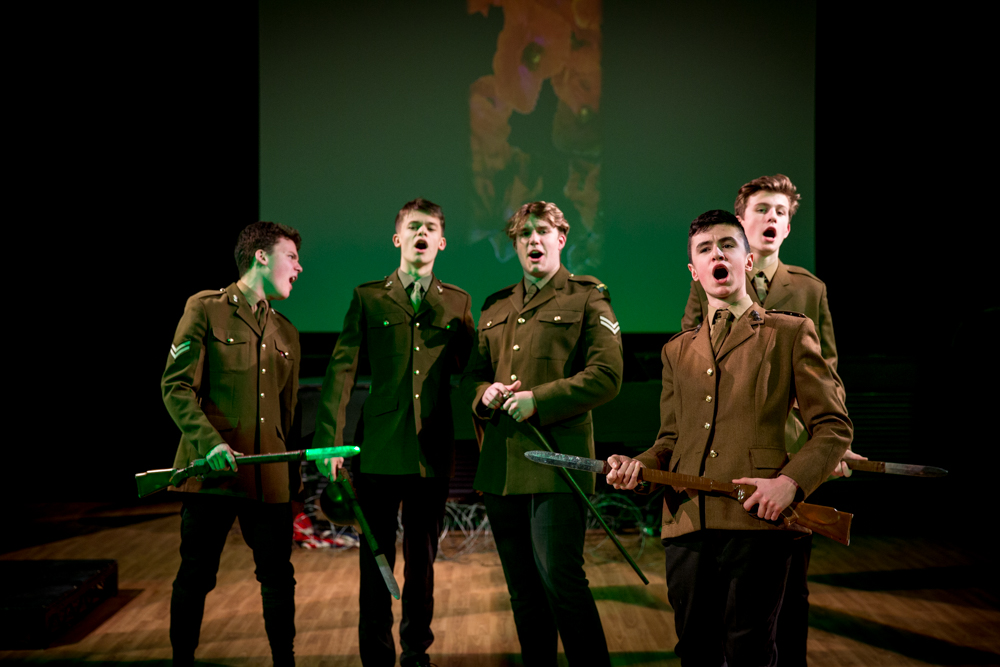 With over 100 different characters, the play was written for a multi-role cast. The performers showed their versatility by switching rapidly between lower ranks, officers, and civilians, showing a range of perspectives from all the nations involved in the conflict. Mrs Pankhurst herself appealed for the world to come to its senses, and her words – " We are killing off slowly but surely the best of the male population" – contrasted starkly with Sir Douglas Haig's determination to continue sending thousands of men to the front.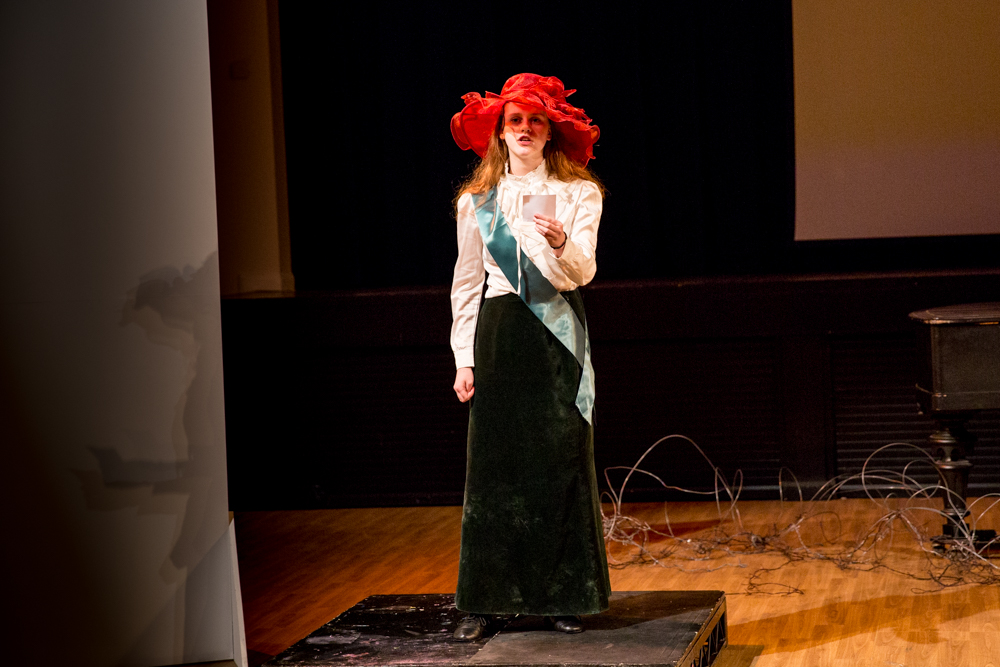 The show's fifteen songs– including Goodbye Dolly Grey, Keep the home fire's burning and Pack up your troubles- were beautifully sung. The choreography, too, was superb, as military advancements, marching suffragettes, dancing generals and washerwomen moved across the stage.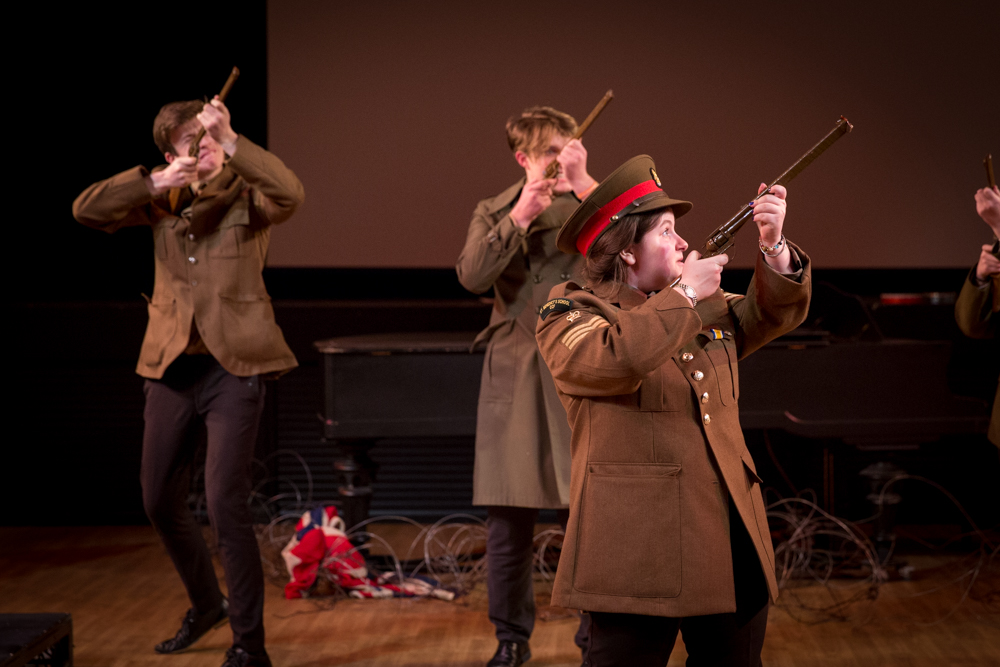 All of these elements worked together to achieve the production's original aim: to create a piece of theatre that audiences will view without becoming emotionally attached to individual characters, allowing them to engage with the political message of the play – the futility of war.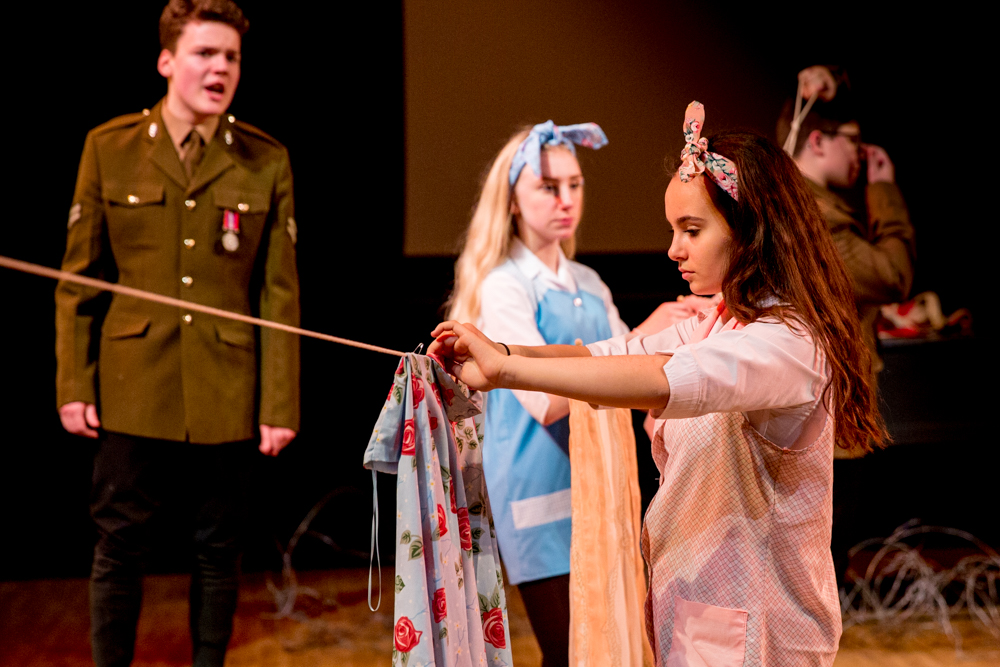 The show closed with a reprise of "And when they ask us, how dangerous it was, Oh, we'll never tell them, no, we'll never tell them", the beguiling sweetness of the music clashing with a backdrop of grim final statistics: 10 million dead, 21 million wounded, 7 million missing.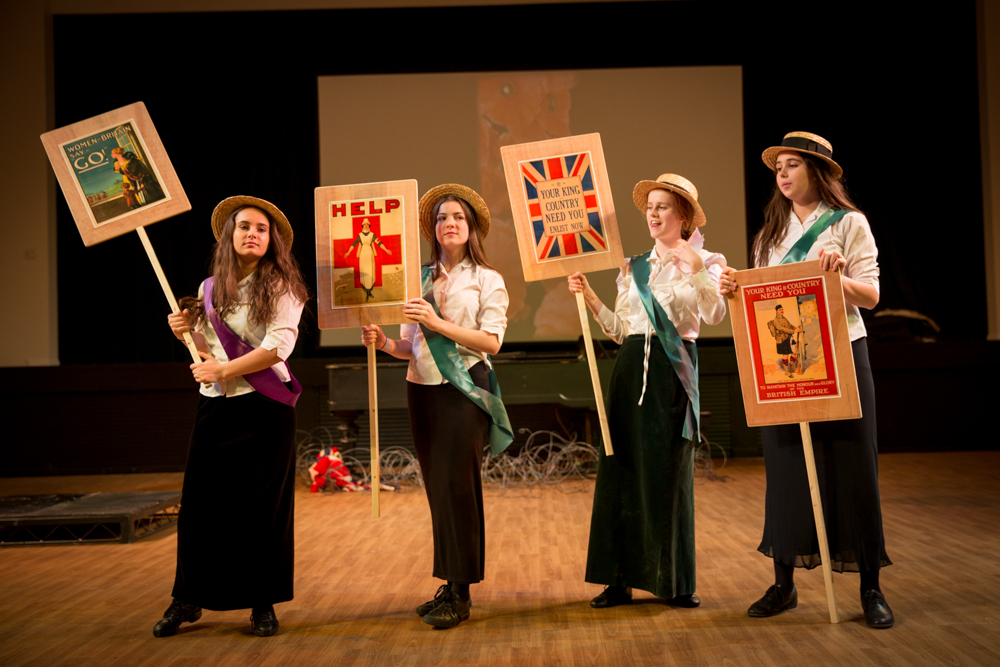 class="template">